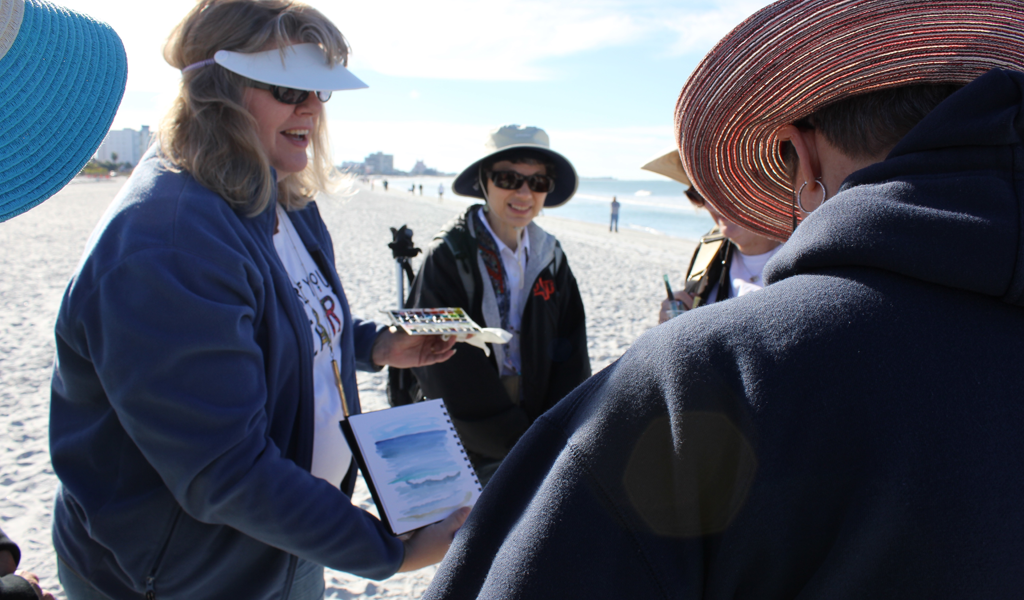 Workshops
Laure loves teaching live and on-location workshops as it gives her the opportunity to connect and create with like-minded artists! The workshops vary in length and can be anywhere from 2 to 7 days. The best part is that they're always in fabulous locations like Paris, New Orleans, St. Pete Beach (FL) and Marie Selby Botanical Gardens in Sarasota, Florida!
Laure does demos throughout the workshop based on the location as well as provides in-depth handouts for you to take with you after your experience. She also provides one-on-one feedback and help during your time together. Come and join her!
Upcoming Workshops:
As someone famous once said, "Paris is always a good idea!" and never better than in October after the crowds have gone home, the air's turned crisp and light has begun to soften!
All the awesome details on the dream-come-true trip will be forthcoming very soon. To learn more, please click HERE. At the very bottom of the page is a sign-up form for a special newsletter with news and updates about this trip only!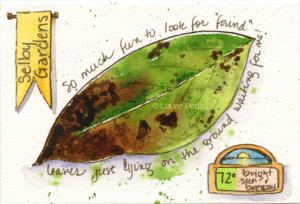 Come and visit Florida in the winter while the weather is still so inhospitable in most of the rest of the country!
Marie Selby Botanical Gardens has nearly 15 acres of blooming beauty! A visit to the koi pond, a meander through the greenhouses full of orchids and other tropical plants or a stroll along the waterfront will enchant you and give you plenty of ideas for your sketchbooks.
More information will be coming soon. Sign up for the newsletter HERE to be sure you don't miss the details!
---
Testimonials from Workshop Participants
"If you enjoy sketching or would like to learn, this is the perfect trip. It builds self-confidence on so many level and is just plain fun! My favorite thing was learning how to sketch in public. It helped to be with other sketchers and helped with my "shyness." Laure is a FANTASTIC instructor and friend! She's caring, gentle and helpful with her critiques of your art. I can't wait to go on another trip!" — C.F.
"I feel downright lucky to have found you and your online classes which led to this amazing adventure [Winter Interrupted at St. Pete Beach] and New Orleans. It is all that you share with us that keeps me coming back for more. I've taken classes from many other teachers, but I keep coming back to you as my favorite! The biggest reason I love your classes is YOU. — C.M.
SaveSaveSaveSave
SaveSave
SaveSave
SaveSave
SaveSave
SaveSave
SaveSave
SaveSave
SaveSave
SaveSave