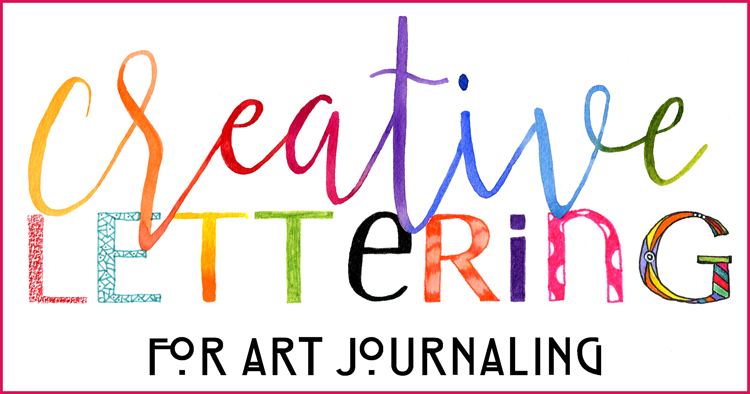 Using creative lettering on our pages can take them from blah to brilliant with just a few strokes of a pen. However, there can be a steep learning curve, not to mention ruined pages, before we begin to get consistent results. Creative Lettering for Art and Travel Journaling is designed with this learning curve in mind.
To get the hang of solid lettering skills, it pays to know the basics of how to get a consistent look in our lettering. Once the basics ensure our consistency we can begin to build on this foundation and get a little more creative as well as use lettering strategically in our work. Lettering can direct the eye where we want it to go, it can help avoid areas we don't want the viewer to focus on and it call out (loudly) for attention. It can also whisper to help draw in our viewer for a more intimate view of our work.
And letters don't always have to be letters—replacing letters within a word with a shape (see example below) that is similar to the letter shape is great fun! The ideas are truly endless and once you get started, it can be hard to stop. We're going to be delving into a number of styles and techniques so we have an idea of how to approach our lettering on the page. We'll also be working on ways to add fun lettering to travel pages while we're on the go!
I hope you can come and join me for this skill building class on Saturday, October 21st! Click the link to learn more details and register! It's gonna be fun!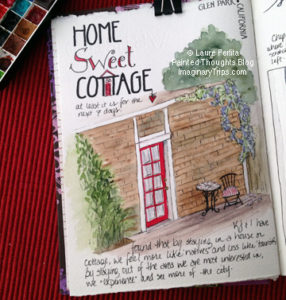 SaveSave