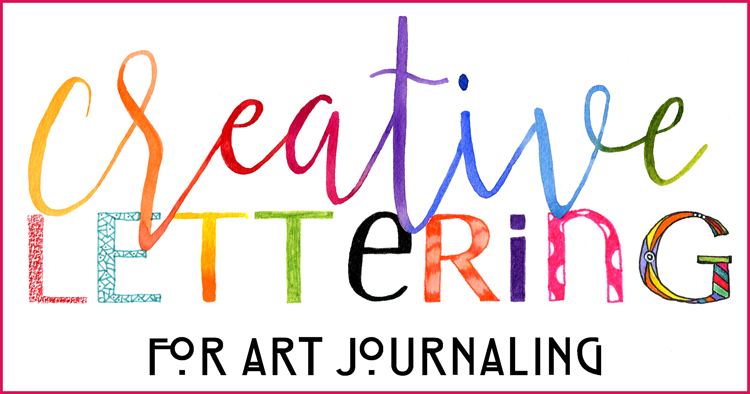 Event Phone: 813.704.0712
October 21, 2017




9:00 am - 2:30 pm
Hand-lettering, handwriting and creative lettering are all different animals and often give artists fits as to when, where and how to go about using specialty lettering to give their art journal pages a more finished look.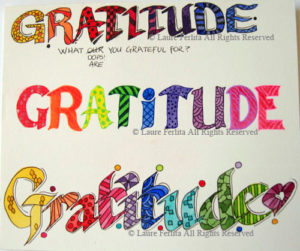 Whether you're looking to learn how to use specialized lettering in headlines and title blocks, improve the overall look of your handwriting or how to combine lettering to give your pages more pizzaz, this is the workshop for you!
We'll be working on:
Understanding Letter Forms
Consistency In Lettering
How to Improve Our Handwriting
Writing Letters vs. Drawing Letters
Lettering Styles – Sans-serif, Serif, and Faux Calligraphy
Making Headlines, Sub-Heads, and Title Blocks
Making It Your Own
Tips & Techniques
How To Add A Touch Of Fun And Whimsy To Your Lettering
And a bunch more lettering goodness!
A workbook of ideas, tips, techniques and styles will be provided for you to use to continue learning more about lettering as well as to encourage you to practice long after the class is over!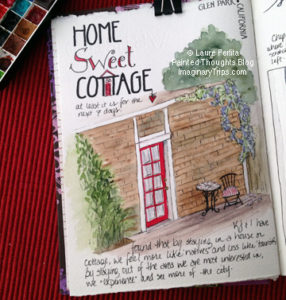 Suggested Supply List
Permanent Black Markers, Sizes S, F, M, and a Brush Tip (Ex. Faber-Castell Artist PITT® Pens—there is a set available with these sizes or Pigma Micron®)
Colored Brush Tip Markers in a variety of colors (Ex., Tombow. Bring whatever you have.)
9″ x 12″ Pad of Tracing Paper
Mechanical Pencil or #2 pencil with a sharpener
White Eraser
8 to 12 inch ruler
Junk journal or plain printer paper for planning out lettering ideas and taking additional notes
Clear office tape (like Scotch® Tape)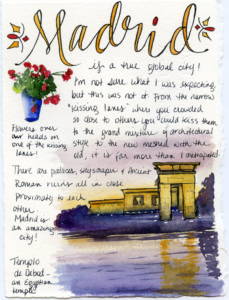 Optional Supplies
Watercolor pencils
Watercolor travel palette
Waterbrush in a fine tip
Sketchbook or paper appropriate for watercolor
Grid Paper with 16 squares to the inch (I found a spiral book with this paper at Staples)
Clear ruler
The hours of the class are 9:30 a.m. to 2:30 p.m. with a short break for lunch.  Class will start promptly at 9:30. Doors will open at 9:00 a.m.
Questions? 
You can reach Laure by clicking on this link.
What Else Do I Need To Know? 
This class is limited to 8 students and spots will be available on a first-come, first serve basis. A wait list will be started if the class fills.
The workshop will be held at Live and Learn Pharmacy and the address is 13224 Boyette Road, Riverview, Florida. Maps and parking instructions will be given once you are registered.
Doors will open at 9 am for early birds and will close at 3 pm. Class hours are 9:30 am to 2:30 pm.
Please bring a sweater or light jacket as the air conditioning will be running.
There are two restaurants within walking distance (Subway and Papi's Cuban Kitchen) as well as a refrigerator for those of you who would like to bring a brown bag. There are other restaurants nearby, but not within walking distance and the lunch break will be short so that we have time to cover it all!
What If I Have To Cancel?
Cancellations will be accepted up until 48 hours before the start of class and full refunds will be given.
Cancellations occurring within 48 hours of class will forfeit the class registration fee.
SaveSave
SaveSave
SaveSave
SaveSave
SaveSave
SaveSave
Location
Venue Phone: 813.704.0712
Address:
13224 Boyette Road
,
Riverview
,
Florida
,
33569
,
United States